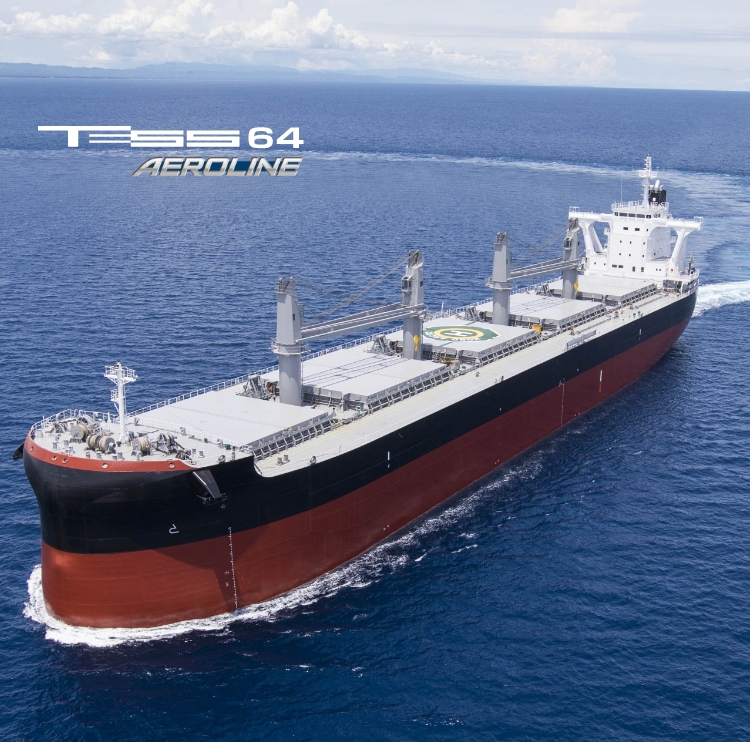 The Birth of the ultimate Eco-ship
This ultimate Eco-ship design is the enlargement of the deadweight capacity and extension of the well-known TESS58 design which already has the track record of over 180 ships built.
The distinctive bow and accommodation house are designed with our exclusive and unique technology, called AEROLINE to reduce the wind resistance. Based on the actual sea performance, there is approximately 12% improvement on the fuel consumption per ton-mile, compared to TESS58.